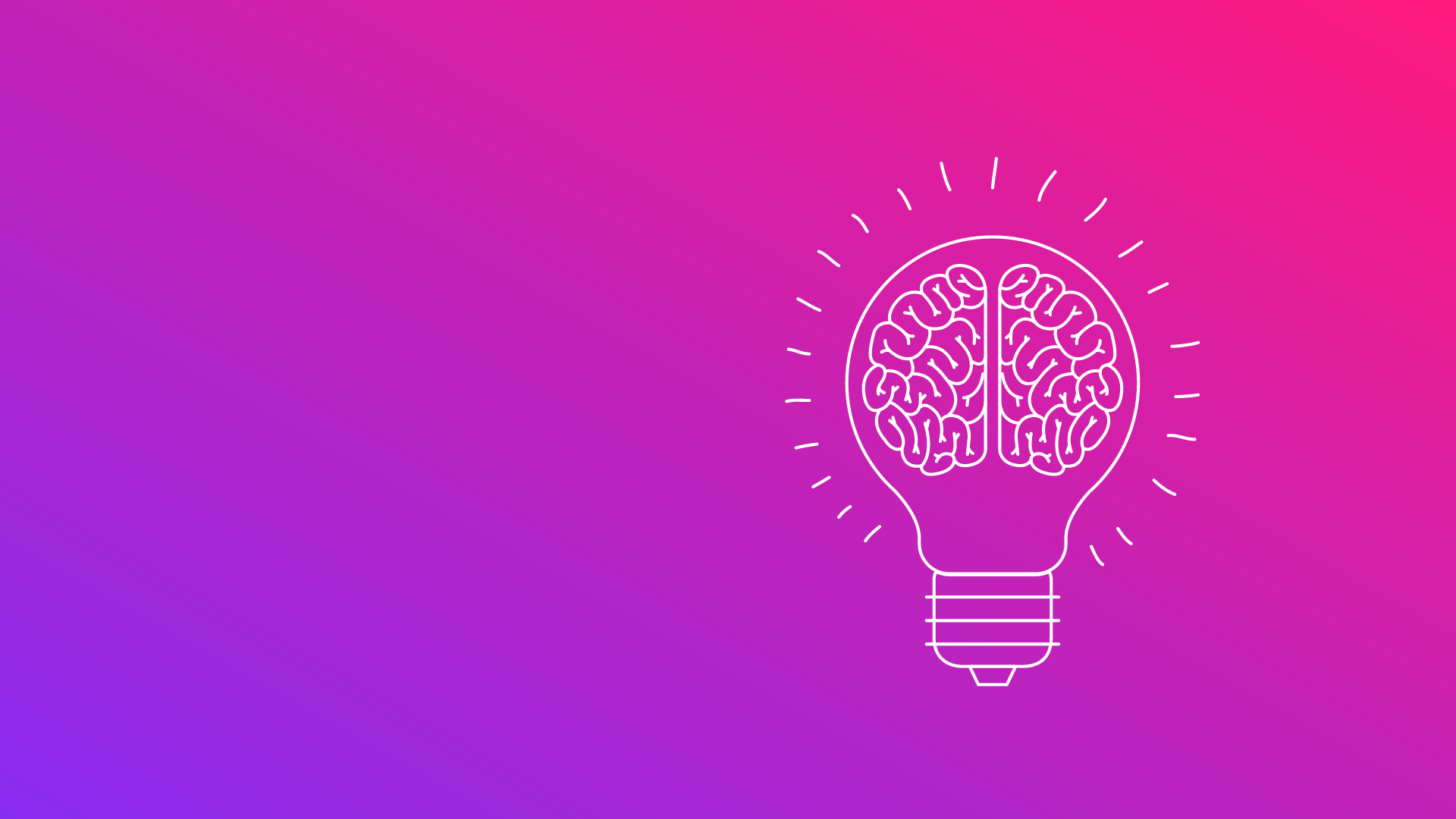 I was on the Amtrak from DC to NYC when I got the call, it was my neurosurgeon calling with the results of my tumor biopsy. "Well, we have sent the sample off to the top pathology labs in the country and everyone is scratching their heads," he said. "We won't know for sure unless it grows back." And that was how it was left, I never received an official diagnosis for the brain tumor I once had.
Well, today marks 10 years since my resection surgery. While I have yet to learn what grew inside my brain, I do have several other learnings from that experience.
1. The whole care team matters
I was asked a few weeks back on a panel what it would take for me to switch health systems, and I said "for my providers to die (or retire)." It's true, you find the folks you trust and you stick around. The entire neuroendocrine team works together at my Boston-based hospital, my surgeon speaks with my other providers and the office staff are top notch, they ask me about if I have done any bike rides lately or how my mom is doing. I haven't lived in Boston in 20 years but I continue to see my providers there.

2. Telehealth is a gift, don't take it away
While I love my Boston-based team, I would prefer to not have to travel there for every appointment. When the pandemic hit, I was offered telehealth, and then when the world started opening back up, they took it away because I was across state lines. My neurosurg appointments are approximately 120 seconds in length, pulling up last year's scan and comparing it with this year's scan, they declare no tumor, and I am on my merry way. That sounds like the perfect use of telehealth to me!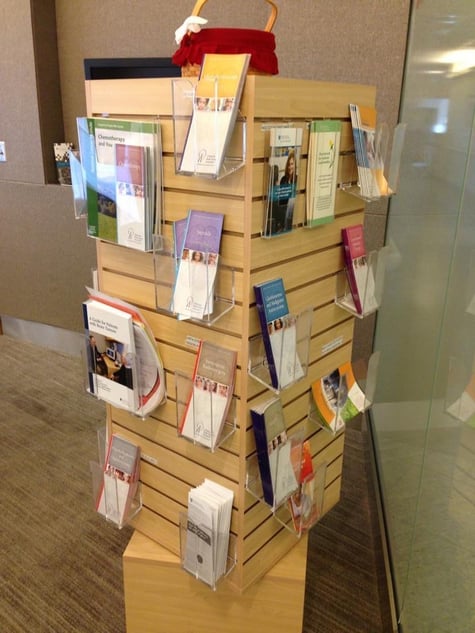 3. If you think you've provided the family with enough support, provide more
We often talk about patient needs, but let's be clear that families need just as much or, at times, more support than the patient. They wheeled me away fast, and ushered my parents to the waiting room. My mom was quite anxious when it came to my surgery, and was not prepared for them to come out and say that while inside my brain, they were unsure of what kind of tumor it was. My mom turned to what she called "The Tower of Sad Pamphlets" to read up on the different tumor types, which did not help her anxiety.


4. The patient experience extends beyond surgery
After surgery, they incessantly check to make sure your vision is still intact and no damage was done to the optic nerve. While I'm sure the nurse is a lovely person, I developed a deep loathing for her every time she entered the room. She came in what seemed like every 5 minutes to have me read a Snellen eye chart to check my vision. Seems easy enough, but my throat was wrecked from intubation, speaking was like swallowing glass. Why did no one think to hand me a pen and paper instead?


5. When patients express concerns, take them seriously
There is a potential complication of surgery where a patient can develop what is known as diabetes insipidus, or the inability to concentrate urine properly. My team assured us this was so rare, and I said if it could happen to anyone, then it will happen to me. Well, guess what, it did, and I set a new record for urine output in a single day at my hospital 🥳


6. More peaches.
And I can't stress this enough. Canned peaches are the best part of being hospitalized (disclaimer: my opinion only). But truthfully, these little things matter. When I was a child, I was so obsessed with the Snoopy bandaids my phlebotomist had that I still have one tucked away in a drawer to this day. Simple things can improve the patient experience. 🍑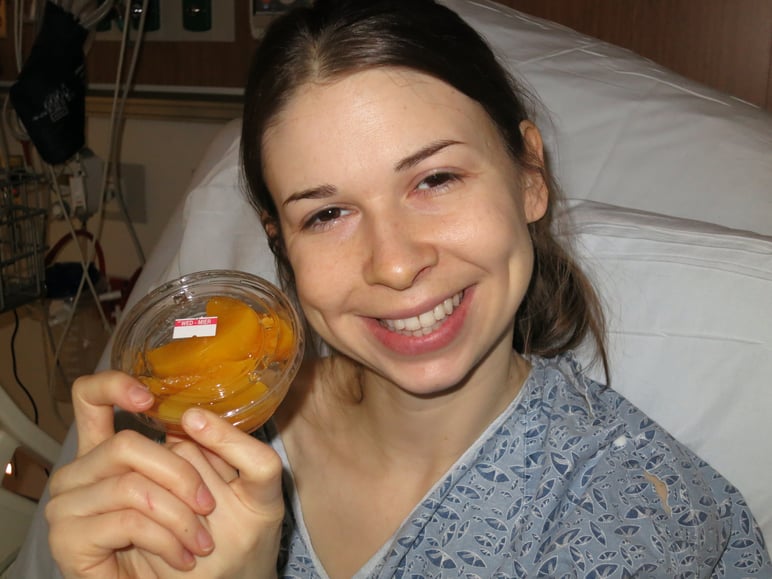 7. Set expectations for recovery
After I left the hospital, it was a wild ride. My diabetes insipidus continued, and I had to go to the hospital every day to get my labs checked to see if I had to fluid restrict or fluid load to keep my sodium levels within range. We ran out of sites to draw from. Even after that resolved, my body was all out of whack, and took me about 18 months to truly recover. It also took me that long to taper off of steroids, even requiring me to split 1mg pills as my body was that sensitive to the withdrawal.


8. Interoperability matters
It's not just a Sequoia Project initiative, it actually makes a difference in patient care. I was trying to get my neuroendocrine and surgery records to a new specialist I had been waiting months to see. Unfortunately, I had to cancel that appointment because I couldn't get my records consented and transferred to my new specialist in time. Don't call patients noncompliant when we are out here trying our damnedest to follow our care plan. Insert expletives here.


9. Goals and priorities change over time, keep asking
Back when they found my tumor, I was just about to start grad school. My priority was to get through school and my surgeon had advised we wait to operate until it got bigger (oh and it did!). As I got older, I was concerned about its impact on my fertility and how to plan around that. These were things that I personally brought up, but a reminder to others to remember to ask patients about their goals regularly.


10. Patients plan their lives differently
As someone who has grown up with chronic illness, I knew a flare or new diagnosis could be waiting around any corner. After my brain surgery, a friend of mine came to me and said, "I get it now." What she was referring to was why I had made certain career choices, knowing that my life was somewhat unpredictable. Whether you have lived with chronic illness or have just received a diagnosis, this is now part of how many people make decisions. Be kind and compassionate knowing this is running in the background, wondering, waiting, if their plans may be shifted by a change in their health status.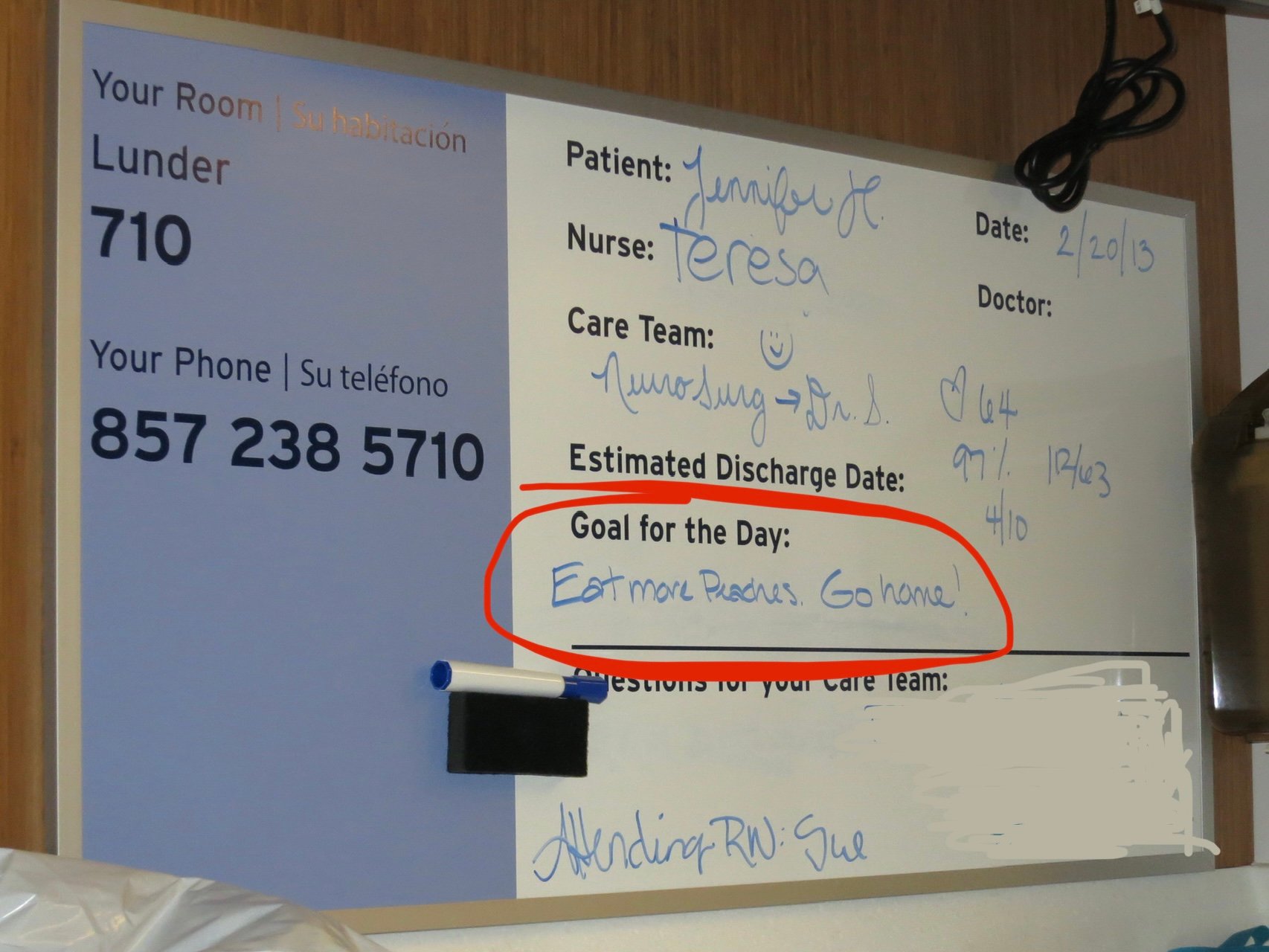 These are just some of the many lessons we can learn from patients and their experiences. Remember, I am just one patient (but I'm pretty sure others love peaches as much as I do).
It has been the greatest privilege to give more patients a platform to share their stories in our work at Savvy Cooperative. As you look to improve the patient experience, remember that patients and caregivers hold the knowledge of what problems need to be solved, and have some great ideas how to fix them! No matter where you sit in the healthcare ecosystem, remember to #AskPatients.


---
About Us
Jen Horonjeff, PhD, is a life-long autoimmune disease patient and brain tumor survivor turned human factors engineer, academic, FDA advisor, and the founder & CEO of Savvy Cooperative.
Savvy Cooperative helps the healthcare industry create patient-centered products and solutions by providing a marketplace for patient insights. Pharma and startups alike can connect directly with patients to participate in clinical, UX, and market research. Savvy's unique co-op model leverages its members' networks to quickly recruit diverse patients, and pays patients for sharing their insights! Savvy's award-winning co-op has been featured in FastCompany, TechCrunch, The Boston Globe, Forbes, and was named one of the 50 Most Daring Entrepreneurs by Entrepreneur Magazine.
Jen Horonjeff, PhD, is a life-long autoimmune disease patient and brain tumor survivor turned human factors engineer, academic, FDA advisor, and now the founder & CEO of Savvy Cooperative.