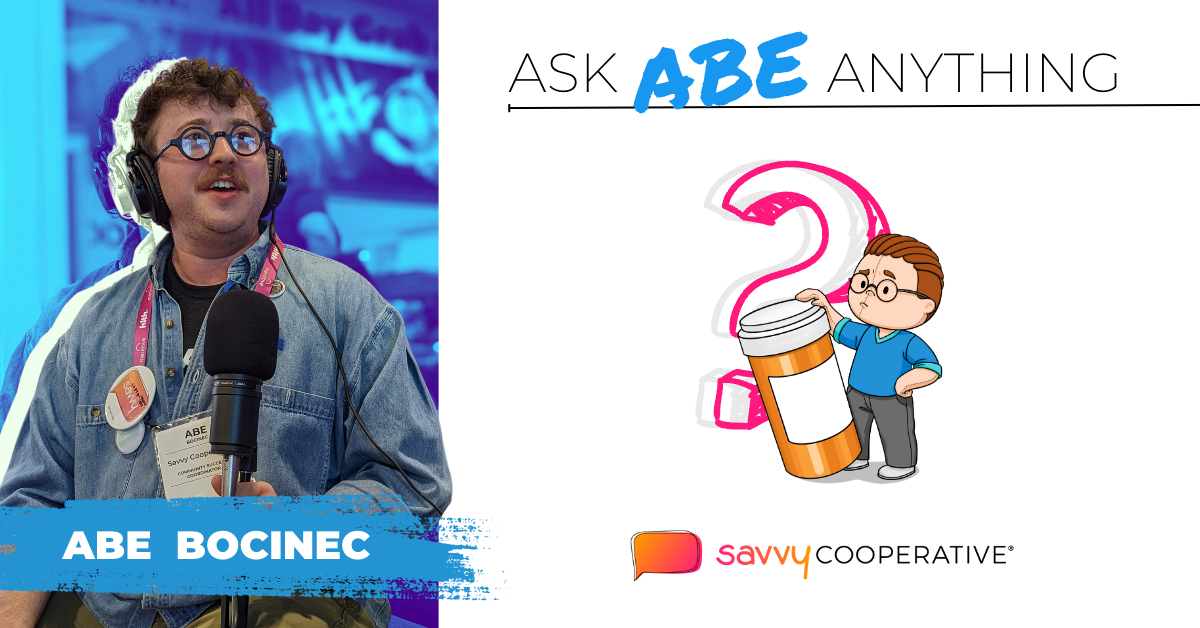 Updated: June 9, 2023
Tapping in to the power of the patient experience starts with active listening. As a patient-first, patient-owned, and patient-operated cooperative, we believe connecting with others and their stories is how we co-design a better and more humanizing healthcare system.
That's where you come in! Whether you've worked with Savvy in the past or are hoping to learn more about about us, join us for an "Ask Me Anything" session to get your questions answered!
When: Wednesday, June 28, 2023 at 3:00-3:45 pm ET
Where: Zoom link to follow registration (button below)
Who:
Topics we plan to touch on in this session include:
Savvy Cooperative's June Ask Me Anything session will focus on the lifeblood of Savvy—its community!
As a participant in our projects, or as someone who just wants to learn more about us, you may have questions or concerns about the process from start to finish.
You'll have the opportunity to ask us anything related to this process, including topics like:
Who typically joins the Savvy community?
What is the impact of the Savvy community?
What sort of activities and opportunities come out of community collaboration?
How can you get involved?
We're excited to answer your questions and help you navigate the world of patient insights!


---



Get to Know Abe Bocinec
Meet Abe Bocinec (he/him), a valued member of the Savvy Cooperative team! Abe is Savvy's Community Success Coordinator and focuses on evaluating and analyzing community needs, acting as an internal advocate, and creating engagement opportunities that build transparency and trust.

In addition to being highly skilled in community building, Abe brings an exciting background to the team. Born and raised in Atlanta, GA, Abe has always had a passion for exploring the city's diverse food scene. He knows the many stories food can tell and if you paid him a visit, you'd likely find him in the kitchen experimenting with new (and always delicious!) recipes. He currently splits his time between Carrboro, North Carolina and a farmhouse in South Georgia. Abe also has a passion for art and enjoys a variety of creative outlets, including sketching, digital art and playing guitar.

With his expertise in all things Savvy and his dedication to serving our community, Abe works diligently to support patients and caregivers throughout the gig process, and is dedicated to providing clear and helpful responses to all inquiries.

Abe Bocinec
Community Coordinator
Savvy Cooperative
(he/him)