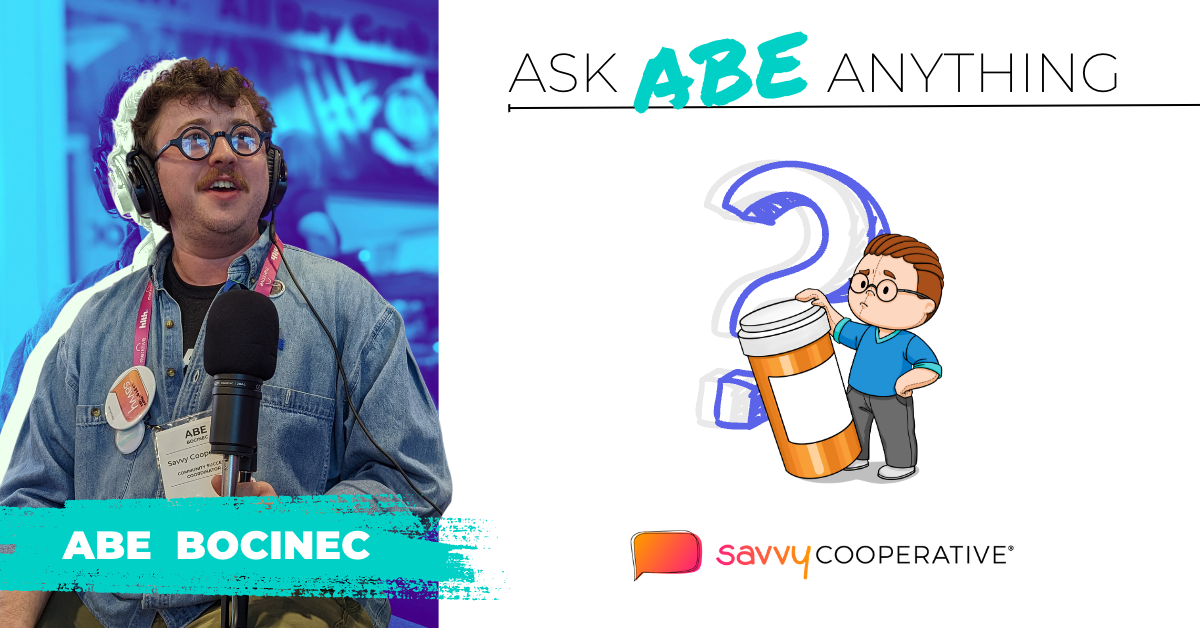 Tapping in to the power of the patient experience starts with active listening. As a patient-first, patient-owned, and patient-operated cooperative, we believe connecting with others and their stories is how we co-design a better and more humanizing healthcare system.
That's where you come in! Whether you've worked with Savvy in the past or are hoping to learn more about about us, join us for an "Ask Me Anything" session to get your questions answered!
When: Wednesday, March 15, 2023 at 3:00-3:45 pm ET
Where: Zoom link to follow registration (button below)
Who: Abe Bocinec, Community Success Coordinator, Savvy Cooperative
Topics we plan to touch on in this session include:
What does Savvy do and is it legitimate?

How does Savvy serve patients and caregivers?

Why and how does Savvy pay patients and caregivers?

What does a typical project (or "gig") look like?

What can the Savvy platform do?

Why is verification important and how does it work?

How can I get more out of my Savvy experience?


What other questions do you have for us?



Get to Know Abe Bocinec

Everyone at Savvy has their own deep connection to the patient and/or caregiver experience, including their "why" for patient-led innovation. Abe is savvy about:
Feminist theory
Moving to the country
Arthritis (polyarticular)
Asthma
LGBTQ+ topics and issues
Putting hankies on my pets
Sculpture and claymation
Meditation + mental health
Abe's commitment to give health communities the best Savvy experiences possible is no accident. Abe's unique experiences have shaped his passion for community-driven innovation—a notion he discussed this past November at the HLTH 2022 conference with innovation podcaster Paul Schrimpf. Give it a listen below.
"I'm not supposed to have favorite episodes, but the HLTH Patient Experience Lab—run by Savvy Cooperative—is incredible. And there needs to be more Abe Bocinecs in the world..."

Paul Schrimpf
Host of Microdosing Podcast
LinkedIn