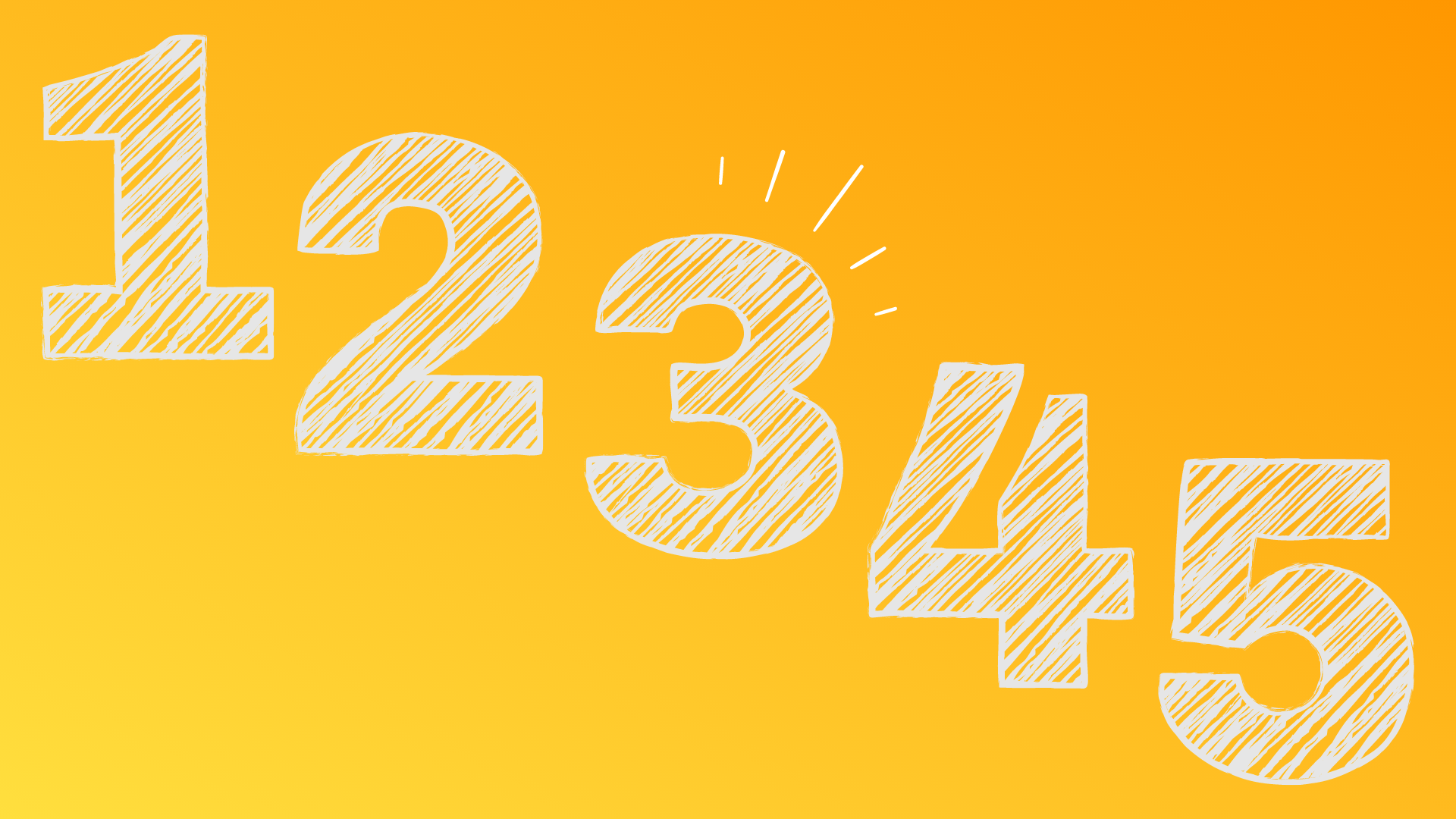 There is no shortage of areas to improve in healthcare. Some areas that are in need of improvement are due to the fact that certain products or systems prioritize other stakeholders over patients, whereas others are due for an update because as the world has changed, so too has the patient experience.
It is our firm belief that the future of healthcare is co-designed with patients. But where do you even start? It's important to educate, plan, and take action!
Last year we released our ebook that enumerated a Step-by-Step Guide for Creating a Mindset of Inclusion. It walked through why it is so important to check your biases, embrace diversity, be a champion, and importantly, get buy-in at your organization. We live and breathe patient insights all day, every day, so we wanted to share a bit more of what we are hearing on the [digital] streets.
Here are 5 questions I find myself talking about with folks regularly:
Are you considering the places to include patients in research?
Color me biased, but I could make the case that patient insights should be collected just about everywhere in the product or service design, launch, and implementation process. Even if patients aren't the end-user of a tool, in healthcare, just about everything impacts them. When electronic health record systems rolled out, patients felt the shift from looking their clinician in the eyes as they sat in the clinic, to staring at their backs as they input data into the computer. And when it comes to drug development, patients want to be involved as early as molecule selection to ensure the mechanism of action and mode of administration align with their priorities, all the way through marketing and access conversations.
Hear from some very Savvy patients as they describe when they want pharma companies to include their perspectives in this video about patient engagement we made with Bayer.
Are you including people with diverse backgrounds in your research?
Hopefully being mindful of diversity, equity, and inclusion is not new to you now, but it takes intent, commitment, and allocation of time and resources to make it a priority. Diversity can mean a lot of things to many people, including diversity within demographics like age, race, ethnicity, gender, and socioeconomic status, or living situations such as geography, region (e.g. urban, suburban, rural), and number or people in the household. But it's critical to make sure you're also mindful of other characteristics such as disability, disease duration, treatment experience, health literacy, and tech literacy and access.
We had the privilege of creating and managing Boehringer Ingelheim's (BI) Diversity and Inclusion Patient Council, which includes patients from all different backgrounds, who are able to provide BI with valuable and actionable insights into their drug development and commercialization processes. You can read the article or watch a webinar (below) about our work with BI and the Diversity and Inclusion Patient Council.
Are you making sure your products and services are accessible?
As a human factors engineer and someone who has lived with, at times, debilitating inflammatory arthritis, I know how important it is to include people with disabilities in research. If you're not familiar with including people with disabilities in your research, here is a great primer on inclusive research.
I am sometimes amazed how infrequently I hear of healthcare companies including people with disabilities in product design compared to what I have experience with consumer brands. For example, last year we helped Amazon test out their new speech setting on Alexa devices in order to make them accessible for people with stutters and stammers. I was also reminded of the below memory today (thanks, Facebook), which details a project I worked on many years ago where we were specifically engaging people with disabilities, movement disorders or dexterity challenges to give feedback on makeup cases. If consumer products can do it, so too should health-focused solutions!


Are you selecting the right methods and asking the right questions to get the richest results?
If I had a nickel for every time someone comes to us saying they want to run a survey, I'd be able to buy you all a few rounds of drinks! It's not that surveys are bad, they just might not be the right modality for the questions you are trying to get answered. Surveys are generally quantitative in nature, but qualitative insights add that deliciously rich layer that provides the often overlooked context of an experience or preference. We've already broken down in other posts about how to select the right methodology, so take a peek if you'd like a refresher. And remember, it's not just selecting the right method, you then have to do good research! So don't forget to brush up on how to develop good discussion guides (no yes/no or leading questions, please!).
Are you conducting usability testing and iterating on your learnings?
Asking questions to start is, well, a start, but it shouldn't end there! We have written before that patient engagement is a verb, not a noun, meaning that it should be ongoing—especially to understand how your product or service will be used in practice. Consider conducting a clinical trial simulation to pressure test the protocol, or conduct user-testing of an app or device to see the product in action. A nice example of this comes from one of our projects with AstraZeneca, where we helped gather patient feedback on an app that would be used to support patients during a decentralized clinical trial. See for yourself in a webinar about this AstraZeneca project below.


And if diversity, equity, and inclusion in clinical research and digital projects excites you (who are we kidding, of course it does!), then you will also want to stay abreast or join the work we are doing in collaboration with the Digital Medicine Society (DiMe), Acclinate, Amgen, GSK, Lightship, Medable, Rubix LS, Sage Bionetworks, and THREAD Research to provide a framework to successfully integrate diverse perspectives during the planning process for trials that include a technology device for participation.


Learn more and get educated!
We are always thrilled to talk with folks who want to #AskPatients! Which is why we are jazzed to share our exciting partnership with the Health Experience Design (HXD) conference hosted by Mad*Pow in Boston April 11-12, 2022. Come learn from others working in healthcare experience design and hear various case studies from your peers in pharma, health systems, digital health, and beyond!
To get you pumped, I listed some sessions below that I am really looking forward to. We will also be offering a lunch and learn, and hope to see you there! You can register with a discount using our code HXD2022-Friend.
Inclusive design sessions:
Developing an equity and anti-racism-focused design practice at Memorial Sloan Kettering
Empowering community health innovators to be designers for change at Sibley Memorial Hospital
Neurodiversity in inclusive design principles and practices
Trauma-responsive design research models
Meet C.L.Ai.R.A.: How designing the first AI woman of color led to a cultural phenomenon
Pharma and clinical research sessions:
Novo Nordisk shares a framework for improving design practices based on 7 years of work
Otsuka shares how they put their patient experience design in practice
Genentech and Accenture talk about how cell and gene therapy require novel engagement practices
Exact Science presents on digital therapeutics in mental health
How using wearables in building designs can measure experience and create adaptive environments


---
About Us
Jen Horonjeff, PhD, is a life-long autoimmune disease patient and brain tumor survivor turned human factors engineer, academic, FDA advisor, and now the founder & CEO of Savvy Cooperative.
Savvy Cooperative helps the healthcare industry create patient-centered products and solutions by providing a marketplace for patient insights. Pharma and startups alike can connect directly with patients to participate in clinical, UX, and market research. Savvy's unique co-op model leverages its members' networks to quickly recruit diverse patients, and pays patients for sharing their insights! Savvy's award-winning co-op has been featured in FastCompany, TechCrunch, The Boston Globe, and named one of the 50 Most Daring Entrepreneurs by Entrepreneur Magazine.
Jen Horonjeff, PhD, is a life-long autoimmune disease patient and brain tumor survivor turned human factors engineer, academic, FDA advisor, and now the founder & CEO of Savvy Cooperative.